Pictured above: Nichols Tower in Homan Square. By: Aaron Rose
A century-plus journey illustrates how two Chicago neighborhoods are forging new paths that redress social and civic dereliction

LaShone Kelly has lived in Garfield Park for decades, and so has her extended family. As a homeowner who has raised a large family there, LaShone wants more neighbors — not just on her block, but across her community. She wants their presence to fill empty lots and attract new retail investment, invigorating Garfield Park. 
Garfield Park has been a community of great vigor.  At the turn of the 20th century, Sears Roebuck and Co., the Amazon of its day, built its 55-acre headquarters, including the original Sears Tower, on Homan Avenue. At the same time, to the north, the magnificent Garfield Park Conservatory, designed by renowned landscape architect Jens Jenssen, was constructed in 1907 as part of the grand network of parks and boulevards that grace Chicago's West Side. 
Today, these two historically significant communities — Lawndale and Garfield Park — are linked under the moniker "Kedzie Corridor", collectively the quarter-mile areas around the Kedzie Homan Blue Line station along the Eisenhower Expressway, and the Kedzie Green Line station at Lake Street. 
Each community was a center of industry and culture. Before World War II, Lawndale was the third largest Jewish community, with more synagogues per square mile than anywhere in the world, and home to the Jewish People's Institute, an epicenter of cultural life for Eastern European immigrants. When the neighborhood became predominantly African American in the 1960s, it was a nucleus for Chicago blues, the Illinois Chapter of the Black Panther Party, and efforts inspired by the Black Power movement to elevate the community through black-owned businesses; it embodied the arts and youth empowerment culture of the decade. 
This microcosm of 20th century industry, innovation and activism also reflects the social injustice that mars much of Chicago's history: redlining policies,blockbusting, and contract buying that denied African Americans access to legitimate, FHA-backed mortgages and exploited this declination by charging two to three times the value of a property.  People struggled to pay exorbitant monthly fees and make repairs to their property, finding themselves with all the responsibilities of homeownership but none of the rights —  the community fabric deteriorated and , the area endured dislocation and disinvestment.
When Dr. Martin Luther King, Jr. came to Lawndale in 1966 to start a fair housing campaign and draw attention to the inhumane, slum conditions in which millions of African Americans lived, he rented an apartment at South Hamlin and West 16th Street. In the wake of the violence following his 1968 assassination, the commercial districts along Roosevelt Road and Madison Street were destroyed.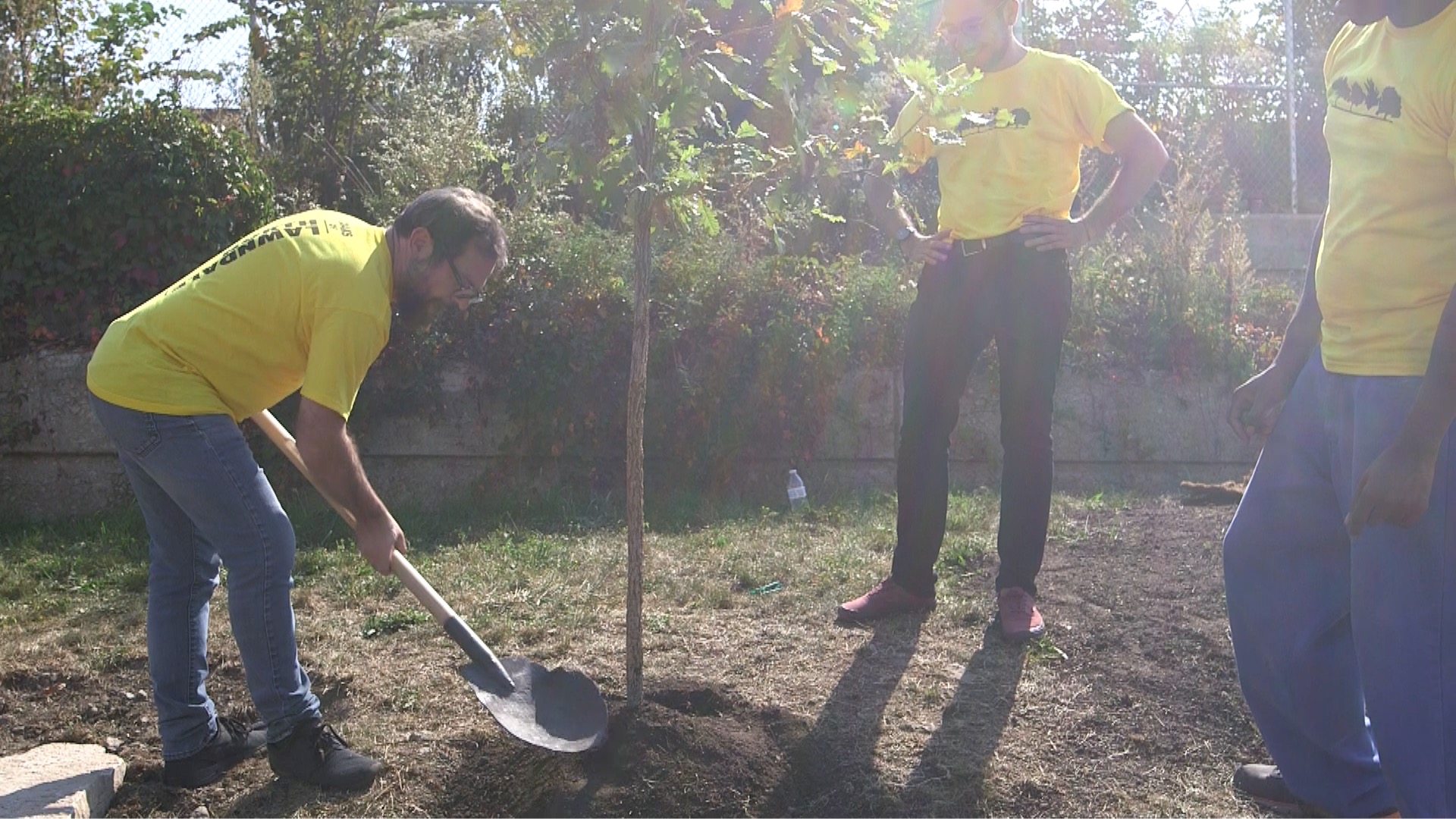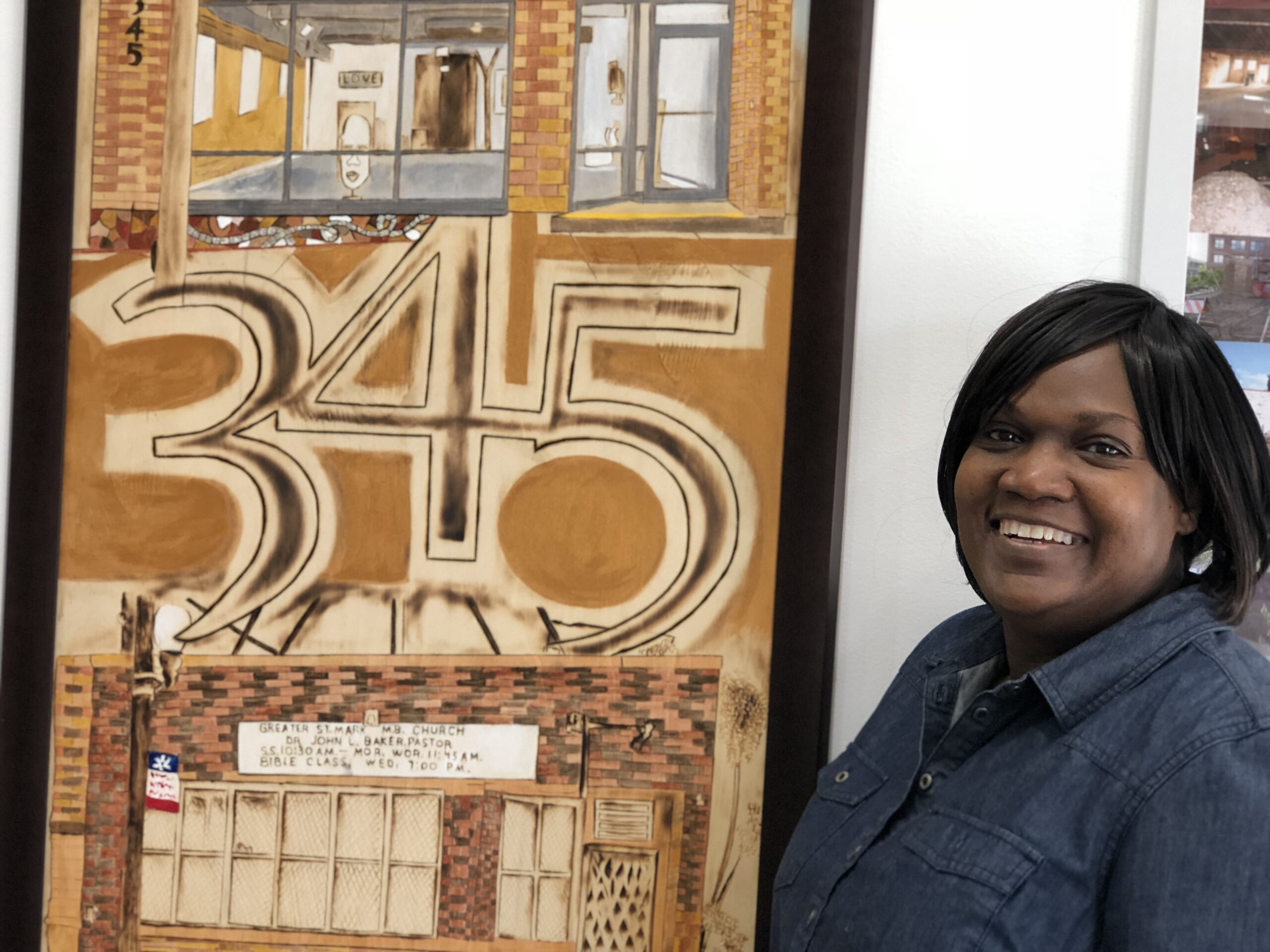 Today, the legacy of disinvestment and disillusionment is giving way to seeds of innovation and municipal investment steps from the Kedzie-Homan Blue Line Station. A century after it was built, the massive, 55-acre Sears, Roebuck & Co. complex has been repurposed by the Foundation for Homan Square; today, the Sears Power House that once provided electricity and heat now powers the dreams and ambitions of DRW College Prep students, and the original Sears Tower (now Nichols Tower) is a high-rise hub of community-based employment, education, and housing services. Just south of Nichols Tower, Homan Rails Farm provides learning opportunities for area schools and fresh produce for community residents, a fruitful cropland  among an extensive network of community gardens that imbue the community with aesthetic and ecological vibrance.
Foundation for Homan Square executive director Kevin Sutton recognizes that Nichols Tower serves as a critical anchor of supportive services but says the priority of "desperately needed" retail development is yet to be realized —the small storefront businesses, like grocery stores and coffee shops that enhance the quality of everyday life, where people can shop locally and meet up with neighbors. Elevated Chicago has created a platform for community members to participate in the redevelopment process, develop and deepen relationships with each other and with people who can influence policies and funding beneficial to the area, and have the essential, "difficult conversations" about race and racism, Sutton says. 
At Garfield Park Community Council (GPCC) meetings, area residents discuss new development in the eHub (half-mile radius) of the Kedzie Green Line Station. GPCC executive director Mike Tomas has chiefly focused his efforts on one Elevated Chicago pillar: climate resiliency, noting that having Blue, Green and Pink Line CTA service gives West Side residents more public transit options than many other Chicagoans.
GPCC looks to Elevated Chicago to assist with brokering terms that complement significant, already initiated projects, connecting initiatives with an intentionality that ensures that as community developments happens, it's not at the expense of current residents' ability to afford to live in their communities.
LaShone Kelly, who serves as GPCC's housing counselor, expects the work of Elevated Chicago to enhance the value of current development. "We want assistance—not a savior," she has said.
Garfield Park's recent and current development projects include:
Tomas  anticipates that The Hatchery will bring traffic to the area — ideally, via public transit. It's a first important step in realizing Elevated Chicago's long-term vision to bridge a geographic divide between the two historically connected neighborhoods, which were severed by construction of the Eisenhower Expressway  in the 1950s. 
In his 15 years working in the community, this "wall" has yet to be crossed.
All healing begins with an acknowledgment of the harm. But tended wounds do heal, and healing is happening in these and other communities committed to resilient enterprise and transformation.Leaders like Tomas and Sutton are working together and with residents to imagine a new future for the Kedzie Corridor — they understand the history of disinvestment in their communities, and their organizations see the challenges of community redevelopment up close; yet as new projects occur, opportunities loom and potential grows.