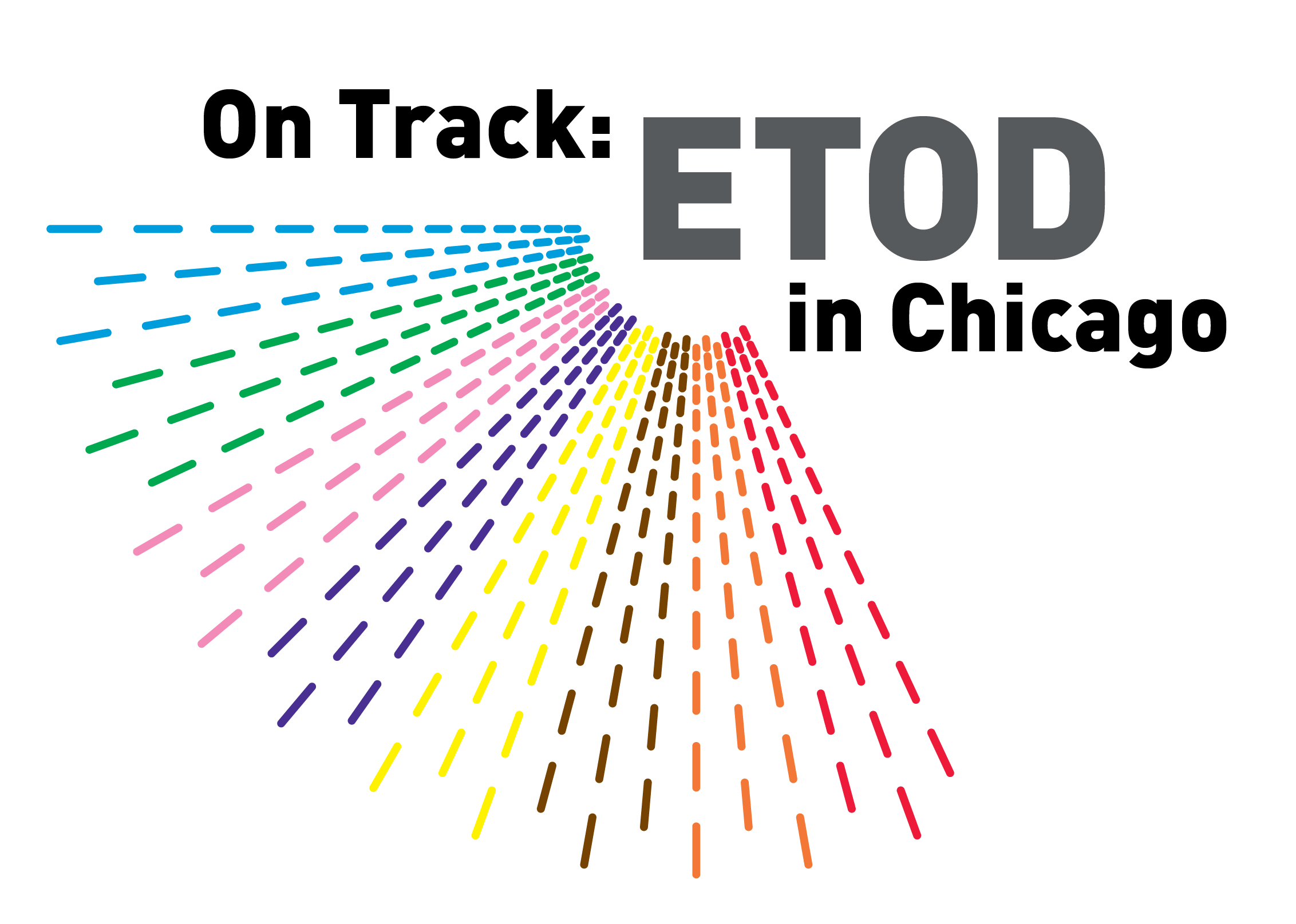 On Track:
The Elevated Chicago 2021 Symposium on eTOD
Friday, July 30, 2021
10 a.m. to 1 p.m.
Via YouTube Live 
This June, Chicago adopted an expanded policy for equitable transit-oriented development (ETOD) in neighborhoods across the entire city.  A pilot program and several new projects – including the first ETOD project in the Loop – are underway.  
ETOD is decidedly on track…but how quickly and how far can we take it?
Join Elevated Chicago for conversations with some of the city's leading voices who are leveraging ETOD as policy and practice to advance racial equity, public health, arts and culture, and climate resilience in Chicago.  
Featuring:
Mayor Lori Lightfoot | 40+ Double-Dutch Jumpers | Adam Ballard | Carlos Nelson Chandra Rouse | Dawveed Scully | Drew Williams-Clark | Dr. David Ansell | Ghian Foreman |Jair Pinedo | Janell Nelson | Joanna Trotter | Joe Dunne | Juliet de Jesus Alejandre | Kemena Brooks | Kendra Freeman | Laura Raymond| Leslé Honoré | Lynda Lopez | Mariia Zimmerman | Michael Davidson | Nina Idemudia | Paola Aguirre | Roberto Requejo | Sherman "Dilla" Thomas | and others