Metra unveils a new readership dashboard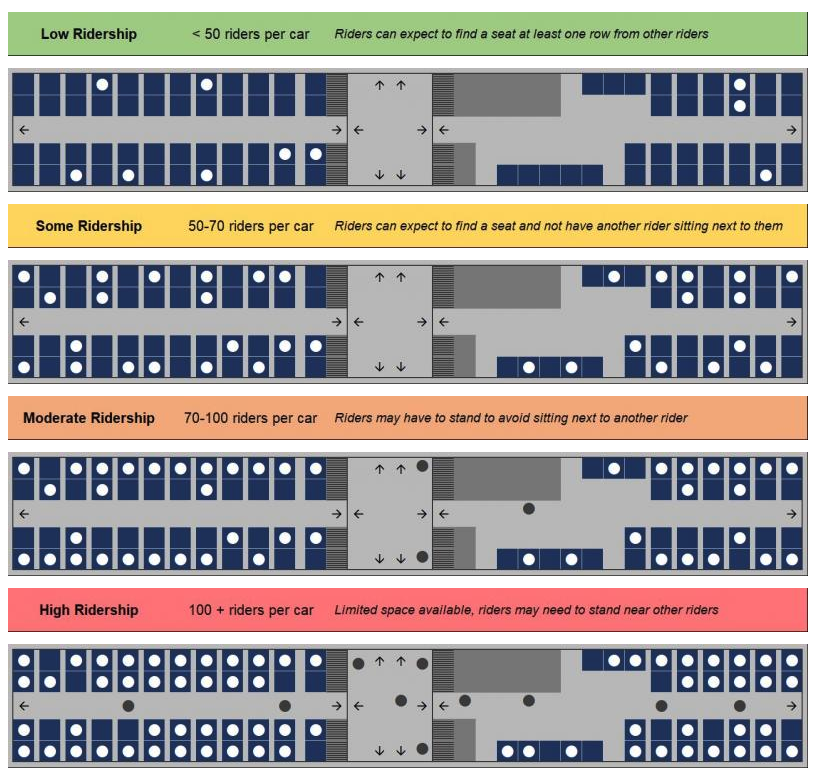 Pictured above posted on metra.com and illustrates the train schedules provided in the table, trains are color-coded based on the levels of crowding.
Metra has unveiled a new ridership dashboard that provides a snapshot of passenger capacity and enables riders to make data-driven decisions according to their personal needs. Learn more at metrarail.com/dashboard.