Pictured above: Photo of Omar Magana and Dan Fulwiler in front of Esperanza By: Princess-India Alexander
Community collaboration is key to fighting gentrification around the California Pink Line
If put on the chalkboard, the equation would be simple: In certain situations, changes in public transit can greatly increase an area's property values, thus leading to gentrification. But at the California Pink Line stop, there's a network of community members and organizations coming together to change that equation.
The Marshall Square Resource Network (MSRN) works with and within the Little Village community to encourage unity around the community's future — on its own terms. Founded in 2010 by Latinos Progresando, a Little Village-based organization, MSRN has grown to include 22 neighborhood schools, nonprofits and organizations who meet and collaborate throughout the year. The Network ensures that progress aligns with the stated needs of the community, and the largest of those needs is overall health. 
"It's one city but each community has its own history, has its own challenges and has different things that are going on," said Adrian Soto, chief strategy officer of the  Esperanza Health Center. "We want to be reactive to that and we want to listen. "We don't want to be prescriptive and just say 'we have the answers, and if you need help you have to come to this one location that's far away.' We don't believe in that."
Transit-oriented development, or TOD, is an urban development method that maximizes the proximity of houses, businesses and other buildings to transit stops. Ideally, this results in walkable communities with a decreased reliance on cars. When done without attention to more vulnerable populations, it can result in displacement and community gentrification; in some cases TOD has increased property values by as much as 150 percent.  
MSRN is putting the notion of equitable transit-oriented development to work, meeting with partners monthly to address issues, build the professional capacity of member agencies, create community-driven solutions and organize for change. When Soto arrives at the California Pink stop, he sees the vacant lots to the left, an abandoned building on the right, and across the space, all of the possibilities for what could be when people are encouraged to get outside more. Adrienne Lange, chief  advancement officer for Latinos Progresando, feels similarly.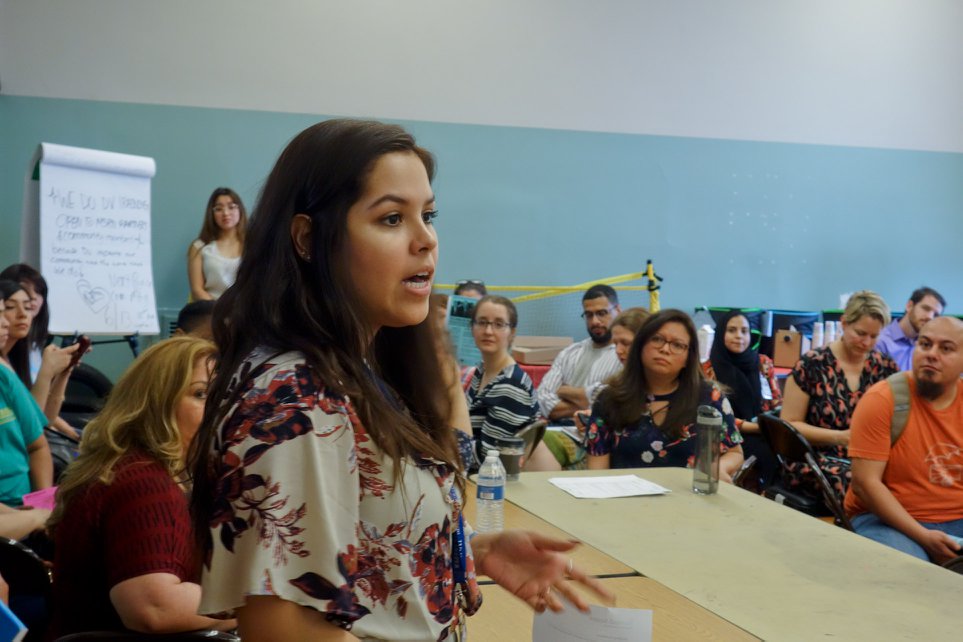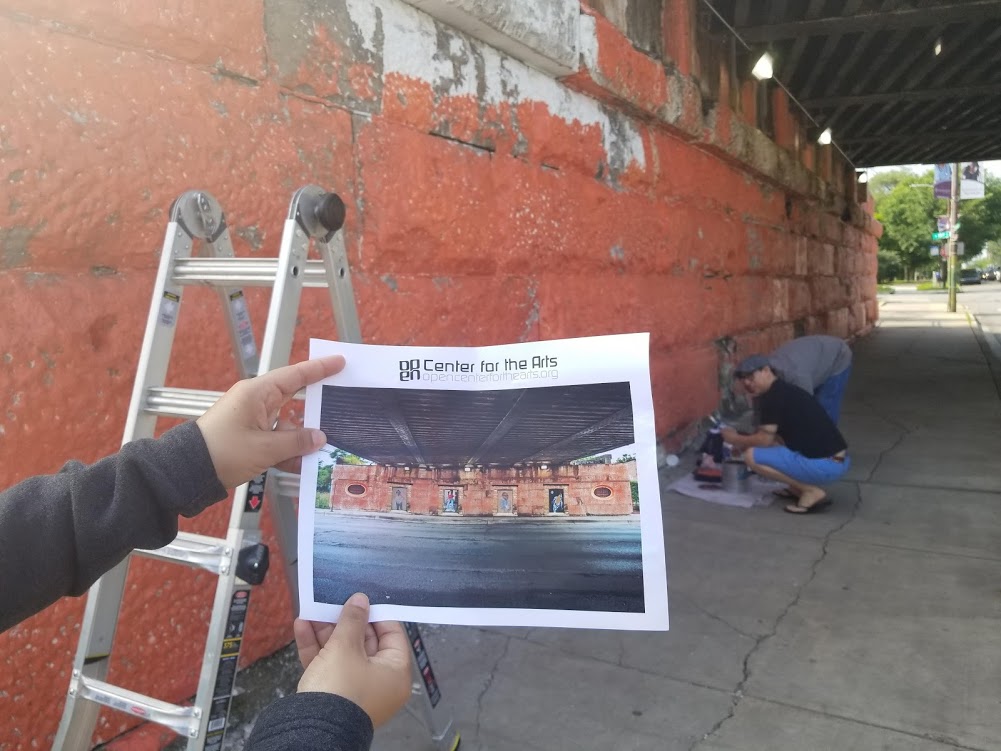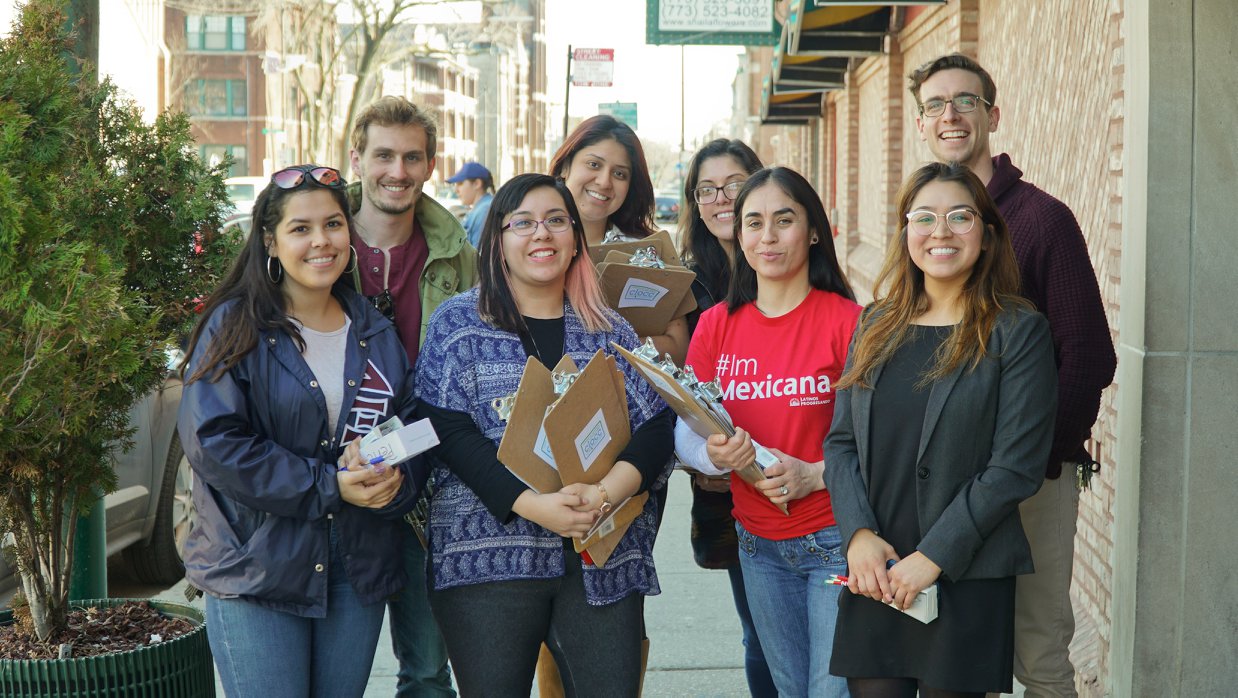 "For example, when you talk about equity, go to neighborhoods on the North Side or on the lakefront and people are walking and jogging," says Lange. "There's a lot of stuff going on in the parks. There's programing, and people just relax outside. And here, you don't really see any of that even though we have a lot of resources. There's the boulevard. There's green spaces."
While Douglas Park and dots of green space stretch across the neighborhood, Lange is also aware that the majority of the neighborhood has become unwalkable over the years. To fix that, Latinos Progresando, along with hundreds of community members and MSRN partners, began conducting an ongoing walkability study of the neighborhood a year ago. 
After surveying more than 60 blocks and documenting every broken sidewalk, vacant lot filled with garbage or missing crosswalk, they compiled a report and advanced it to the alderman's office to begin the process of improving and bettering access to outside spaces.
"There's a lot of opportunity to get out and do things," says Lange. "Besides just participating in the community that you live in, you should get outside and be active. So, it's about figuring out places where there's particular safety concerns, anything that prohibits people from walking. And we're using walking as a broader definition, because we also mean wheelchair accessibility and accessibility for people with limited mobility."
Making these changes is, as Lange mentioned, central to building communities. However, these changes also are often harbingers of gentrification as non-community members take note of the progress; in Little Village, the most tangible result is the increase in housing prices. The disruption and displacement this causes in a primarily low-income community is palpable — Pilsen, Little Village's neighbor that is also majority Latinx, is in prime gentrification territory, and according to a 2016 analysis of U.S. Census Bureau statistics done by the University of Illinois at Chicago, 10,000 Latinx residents have left Pilsen since 2000. Access to public transit and proximity to downtown play a huge role in this trend.
"One of the biggest things we hear from our patients is housing, affordable housing and having options," Soto says."Rents are increasing. Taxes are going up. It's just difficult to live in the city, and I think part of it is geography. We're really close to downtown. There's a lot of public transportation options, and we're close to jobs."
This is why MSRN partners rely so heavily on each other. While gentrification's effects are wide-reaching, the Network can pool assets and pull from one another's resources to form appropriately wide-reaching solutions. Latinos Progresando boasts 10 programs covering immigration, culture and community, while Esperanza has 24 programs that encompass nearly every aspect of community health. 
For these groups, success lies in the ties that they have with each other. They are dedicated to facilitating the community's voice rather than being a focal point of Little Village activity.
"The relationships we've built all these years have helped, but one of the things we also talked about was that we really want to use the network and their activities as an example of, 'if you get involved, then things can happen,'" says Lange. "Even if it takes a while, people are doing stuff about it, and anyone in the community can do something about it."