By: Cheryl V. Jackson
Neighborhood roots are everything for Garland Gantt and other South Side entrepreneurs
Want socks, pillows or nachos, but don't feel like getting out of your car? Call out your order and the street vendor will bring it to you. Don't see an item you'd like? He'll hunt around to find it. Need it delivered? Call him, and if your place is en route to his home, he'll drop it off.  
He's all too happy to take credit cards with a minimum purchase of one buck. Oh, and bags are free.
It's a level of customer service unfamiliar to Chicagoans who patronize retailers that rate themselves on how quickly that can move customers through a line and out the door.
Garland "Hustleman" Gantt (or Hustle, for short) has been posted a block away from the CTA Garfield Green Line station since 2001. For those who take the Green Line or the #55 bus near Prairie Avenue and want snacks, drinks or bedding, his white box truck is a familiar and welcome sight. Most of Gantt's customers are repeats who know he's typically vending from 10 a.m to about 6 p.m., with longer hours in the summer, and his pricing is competitive.
"I'm happy to see him when I get off the bus," says customer LaShawn Cross as she picked up gum; she's purchased snow cones, towels and phone chargers in the past. "As soon as you get off the bus, you can come right here and get what you want. He is convenient."
Prior to starting his vending business, Gantt worked at a tire company. When it moved to the suburbs he was unable to make the commute and, as a result, became homeless and unemployed. His mother, a regular flea market vendor, suggested he try street vending, and he started his business by going store to store selling candy he'd bought wholesale.
"I bought $35 worth of candy, sold it and made $80," Gantt says.
The entrepreneur bug bit hard, and Gantt began to travel to fast-food restaurants to sell candy to employees. Back then, the $5 one-day CTA pass really helped in that regard, he says — on a typical day, he was able to hit many different stores in about six rides without having to sacrifice proceeds for travel costs.  
For the most part, he's kept the business centered around public transit. After he got his own wheels (a car before the truck from which he currently operates) he discovered it was best to set up shop near the Green Line to take advantage of the traffic from train and nearby bus riders.
"I was familiar with people in the neighborhood. I tried other neighborhoods, but it wasn't successful," because those places lacked a consistent flow of people, he says. "So, I stayed over here."
His inventory has grown to include sheet sets, personal grooming products, hoodies and the occasional designer purse. The sales enabled him to buy a house in 2010, near 91st and Prairie in the West Chesterfield community.
Gantt is the type of entrepreneur the community roots for, says Ghian Foreman, executive director of the Washington Park Development Group, which focuses on the South Side.
"He's a really good example of someone we want to see grow. He's been there when nobody was willing to invest or put a store in the neighborhood."
Despite decades of disinvestment, thriving commercial and cultural establishments remain in Washington Park and adjacent neighborhoods.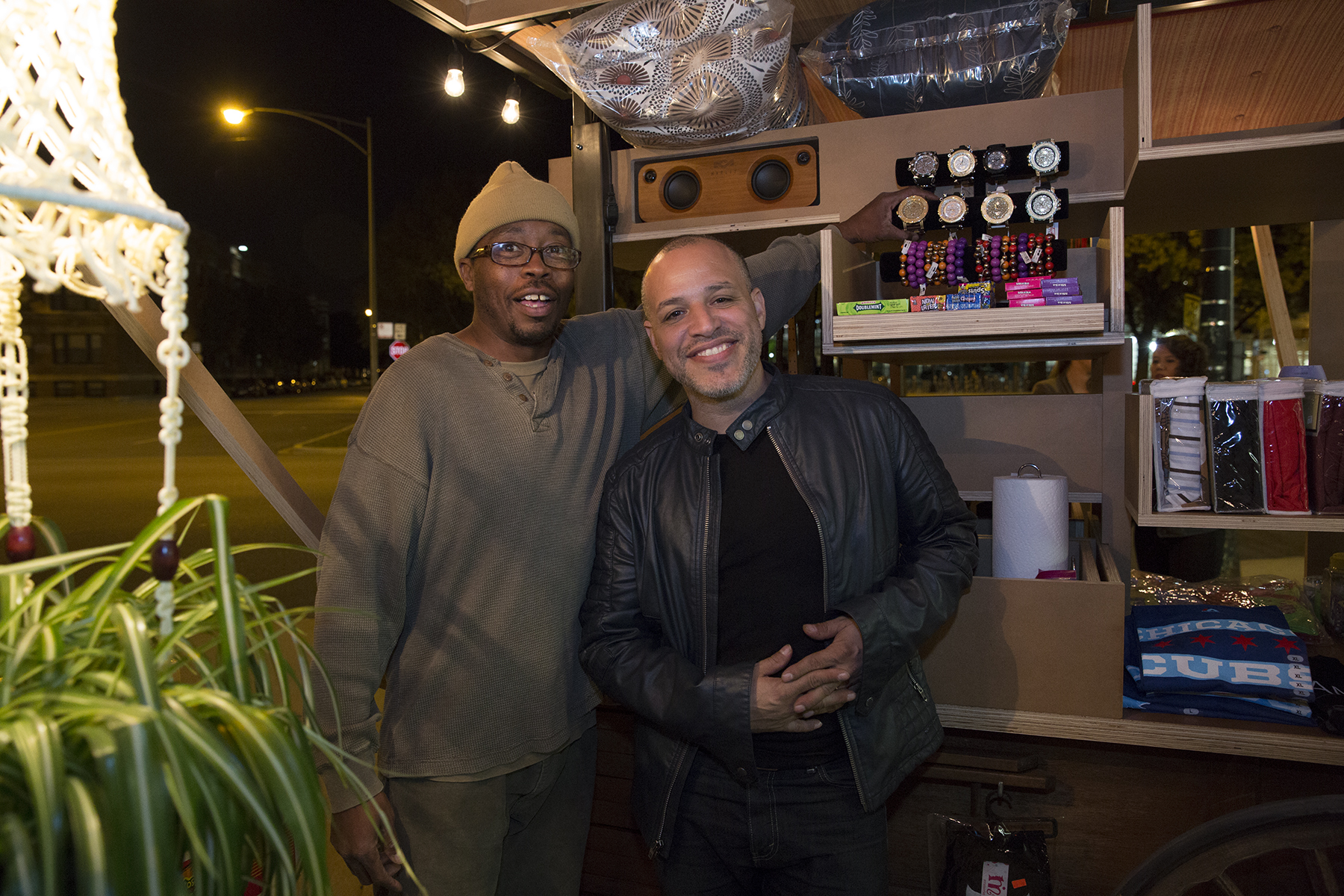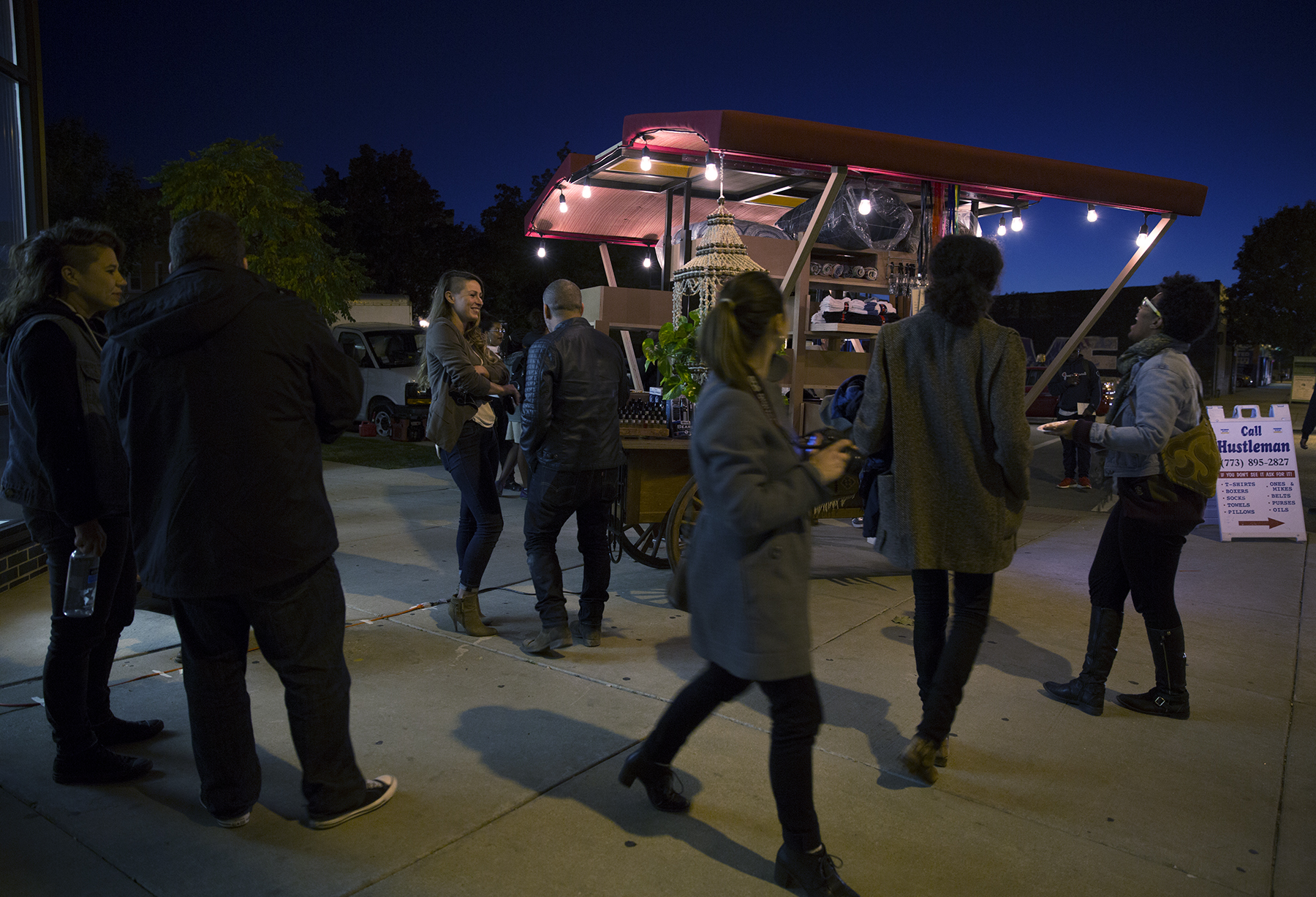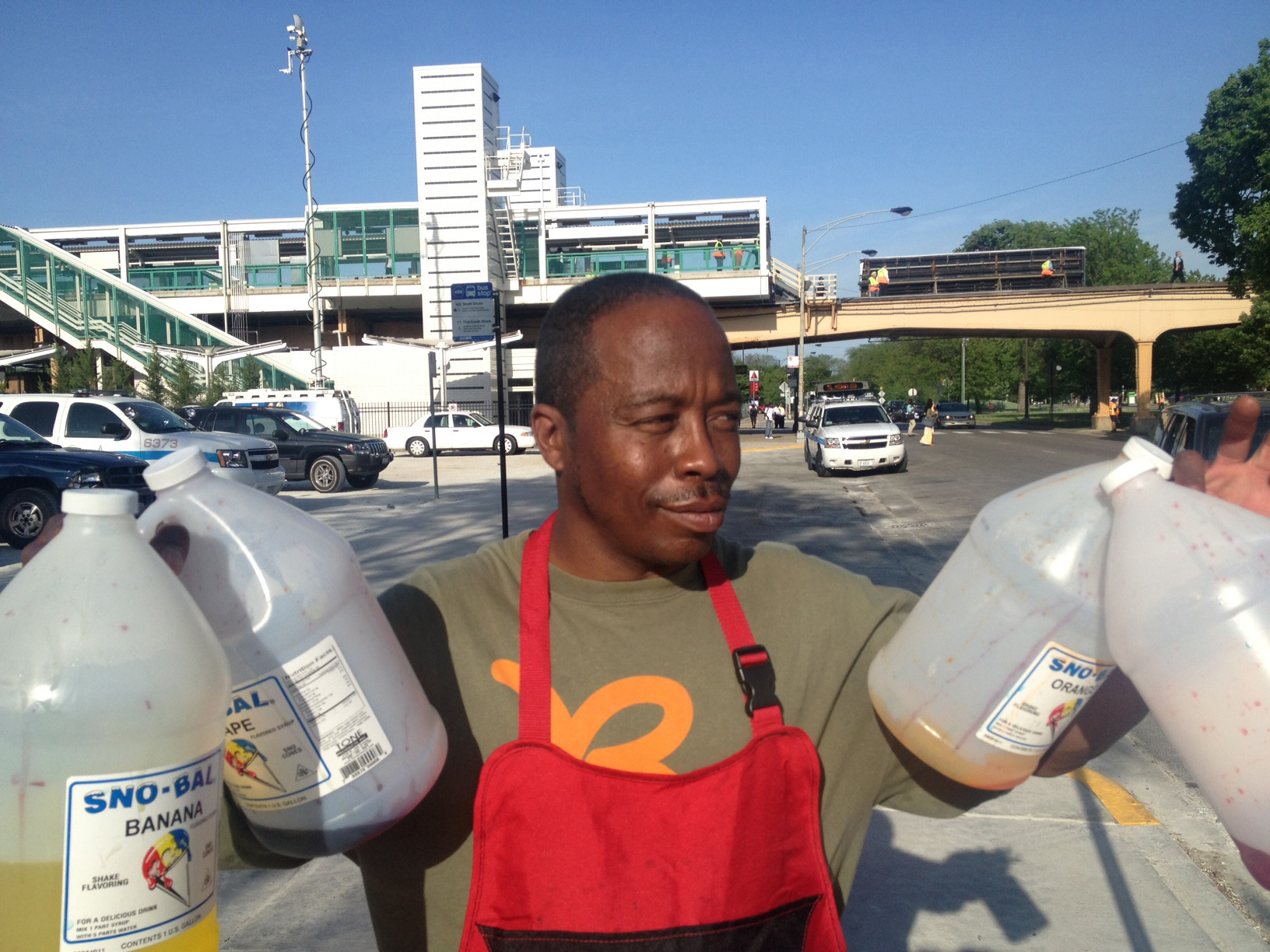 Salim Mithaiwala has operated Boulevard Hardware at 227 E. Garfield Blvd. for almost 35 years, and in 1998, Miss Lee's Good Food became its neighbor at 203 E. Garfield Blvd. Six years ago, and a couple of blocks east on the boulevard, the UChicago Arts, Arts + Public Life Arts Incubator opened its doors, and has since welcomed more than 65,000 people to its public programs. The next year saw Currency Exchange Cafe open a unique space where food, culture, retail and workspace have coexisted and thrived — Bronzeville-based Peach's restaurant partnered with the Currency Exchange to offer an expanded menu and hours. 
Most recently, Arts + Public Life opened its new Green Line Performing Arts Center, and the initiative also props up local entrepreneurs through its annual two-day Vends & Vibes holiday festival marketplace of primarily South Side artists; artists and cultural entrepreneurs have collectively grossed more than $20,000 annually, demonstrating the need for a dedicated platform for creative businesses. In Fall 2019, Arts + Public Life will open the Garfield Green Line Creative Business Incubator inside the oldest station facility on the El (which dates back to 1892) — the space will serve as a barrier-free opportunity for South Side arts and cultural entrepreneurs to learn and build networks locally so they can test, launch and grow their businesses into sustainable ventures.
The K.L.E.O. Center recently renovated its Washington Park building with philanthropic support, and Brinshore Development's upcoming KLEO Arts Residences will include affordable housing and additional commercial space along Garfield Boulevard.
"The area is coming back," Mithaiwala says. "It's been a low-income area, and now people are moving, and people are excited the Obama (Presidential Center) is going to come."
Additional investment is necessary to expand opportunities for those who live and work on the South Side. Restaurants, in particular, can help lure more traffic and further neighborhood development, says Foreman, whose organization also is developing the Overton Business & Technology Incubator at a shuttered school site. 
"If it's good enough, people from outside those neighborhoods will come," he says "Now, you start to bring dollars in from other communities into this community."
That's the case at Miss Lee's Good Food. Owner Lee Hogan figures that about 70 percent of the customers at her soul food take-out place are from outside the neighborhood. 
"I had a man yesterday who told me he was down at the El and just decided to come and check out my food," she says.
Hogan, who celebrated her 75th birthday in May 2019, says she believes one visit to her restaurant will result in a regular customer. She makes all of the desserts — cobblers, buttermilk pie, bread pudding — and still takes time to come from behind the counter to greet guests and let children view a menagerie of toys and figurines in one of the windows; she hopes for at least two more employees, a cook and a server, to join her staff of four who dish up her baked chicken and dressing, short ribs and smothered steak.
At age 53, Gantt expects continued growth as transit-oriented development draws more to the area. His next step is to open a store — he plans to replace his box truck with a converted shipping container in the same place where he's now located, even as a new convenience store across the street (with a lottery machine) sells many of the same types of food items, along with some frozen items, hair gel, baby formula and deli meats. 
"For the people that live in these buildings, I'm closer," he says, as a young man dashed from the Park Apartments to buy a lighter from him. "And for people coming from downtown, I'm right here by their vehicle."
Foreman says Gantt is a sure bet for continued success.
"If I'm an investor, I'm putting my dollars on Hustleman," he says. "Show me a small business that's been around for longer than Hustle, has the ability to withstand recession, and doesn't have to worry about currency fluctuation. He anticipates customer needs, is open every day and has great customer service."
"He's the Amazon of Washington Park."
Editor's note: Gantt was part of the UChicago Arts, Arts + Public Life exhibition "Forms of Imagination", in which he utilized his cart as a vendor space during the public programs.